MasterAssist
Super-charge your IT department with our MasterAssist program. Co-managed IT services are a valuable resource for organizations that require additional support for their technology infrastructure. With co-managed IT, you'll have access to a team of experts who can work alongside your existing IT staff to provide comprehensive coverage, strategic planning, and proactive monitoring and maintenance. This approach allows you to keep control of your IT operations while also benefiting from the added expertise and resources of an experienced team. By partnering with a co-managed IT services provider, you can ensure that your technology investments are aligned with your business goals and that your IT environment is always running at peak performance.
Our award-winning customer service is nothing like what you've experienced from a technology support firm before. Schedule a meeting now if you are looking for a dedicated team that treats your needs like their own, who does not have constant turnover, and who embraces a white-glove level of satisfaction in customer care.
Let's Collaborate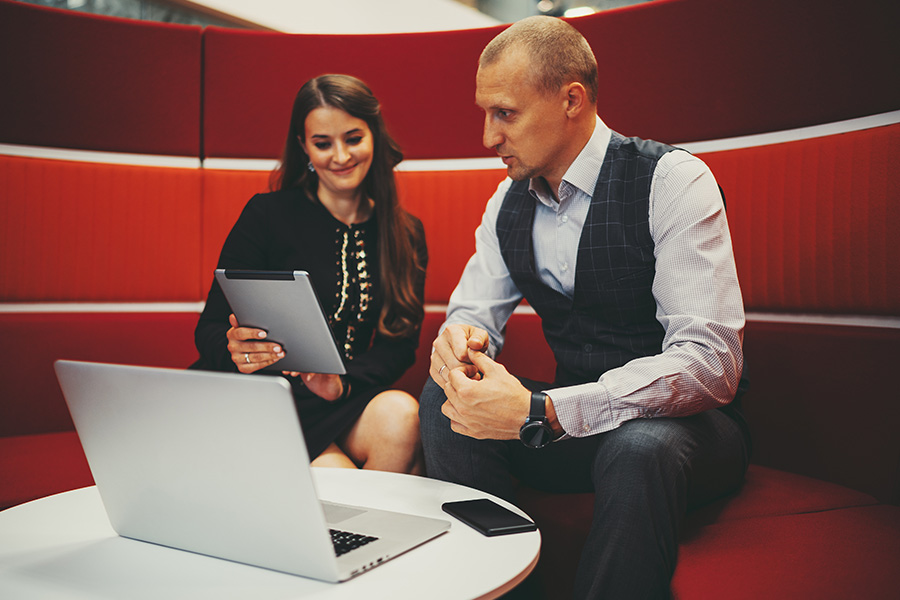 Let's Get Together And Talk About Your Technology
Our Co-Managed IT Plan
We provide a custom solution to address long-awaited projects and assist in meeting compliance for security, privacy, and data protection requirements.
Collaborate Process
Fill gaps and allow your IT team to leverage bleeding edge tools and solutions
Cybersecurity that Evolves
Get access to the strongest solutions to protect your organization
Strategic IT Planning
Business planning that marries an innovative roadmap with all assets and departments
How We Add Value to Our Partnership
IT staff stretched thin on support and projects?
Allow IT staff to lean on us to manage projects, provide additional resources, and even take some PTO!
Constantly getting cyber-attacks through email, ransomware, or have had an incident in the past?
15-Layer Cybersecurity Plan that addresses the ways you're exposed in your organization, internal and external
Wondering what equipment you have, where it is, and if it's even useful anymore?
Live asset inventory that is always managed, monitored, and proactively planned for life-cycle replacement
Overwhelmed by the amount of cloud IT products and still figuring out whether they are worth it?
Like any problem, using the best tools for the job is our philosophy, get the most out of your current solutions and commit to products that add value to your operations
Is managing your vendors becoming a full-time job?
We represent you and your team to 3rd parties, allowing your IT staff to focus on servicing your team quickly and efficiently
Concerning whether your backups are strong enough or whether you have the right strategy?
We will collaborate with your IT team to assess and plan for all data protection to be easy to manage, recover, and meet compliance
Wanting to get a grip on new threats, possibly opportunities, but all within budget?
Regular planning of proactive projects, goal setting, and 1-3 year budget that removes expensive surprises
Afraid outside consultants are going to displace team members or overcharge?
Our plan is to give your organization and its IT staff a better life, so a modular and clear approach makes boundaries clear and costs easy to budget
Why our Co-managed IT is different
Security-focused innovations that make working easier and more productive
Consultants who spend as much time as needed to solve issues and prevent new ones
A Unique stack of technology, configurations, and security
Value-added relationships with a variety of partners
A team of people who are passionate about technology